| | |
| --- | --- |
| Posted by anonymous on August 14, 2017 at 2:55 PM | |
Oh, my heart!  The next chapter in Marin and John's love story was celebrated at the St. Norbert Arts Centre.  Every detail of this whimsical wedding was authored by Marin, and attests to her DIY creativity.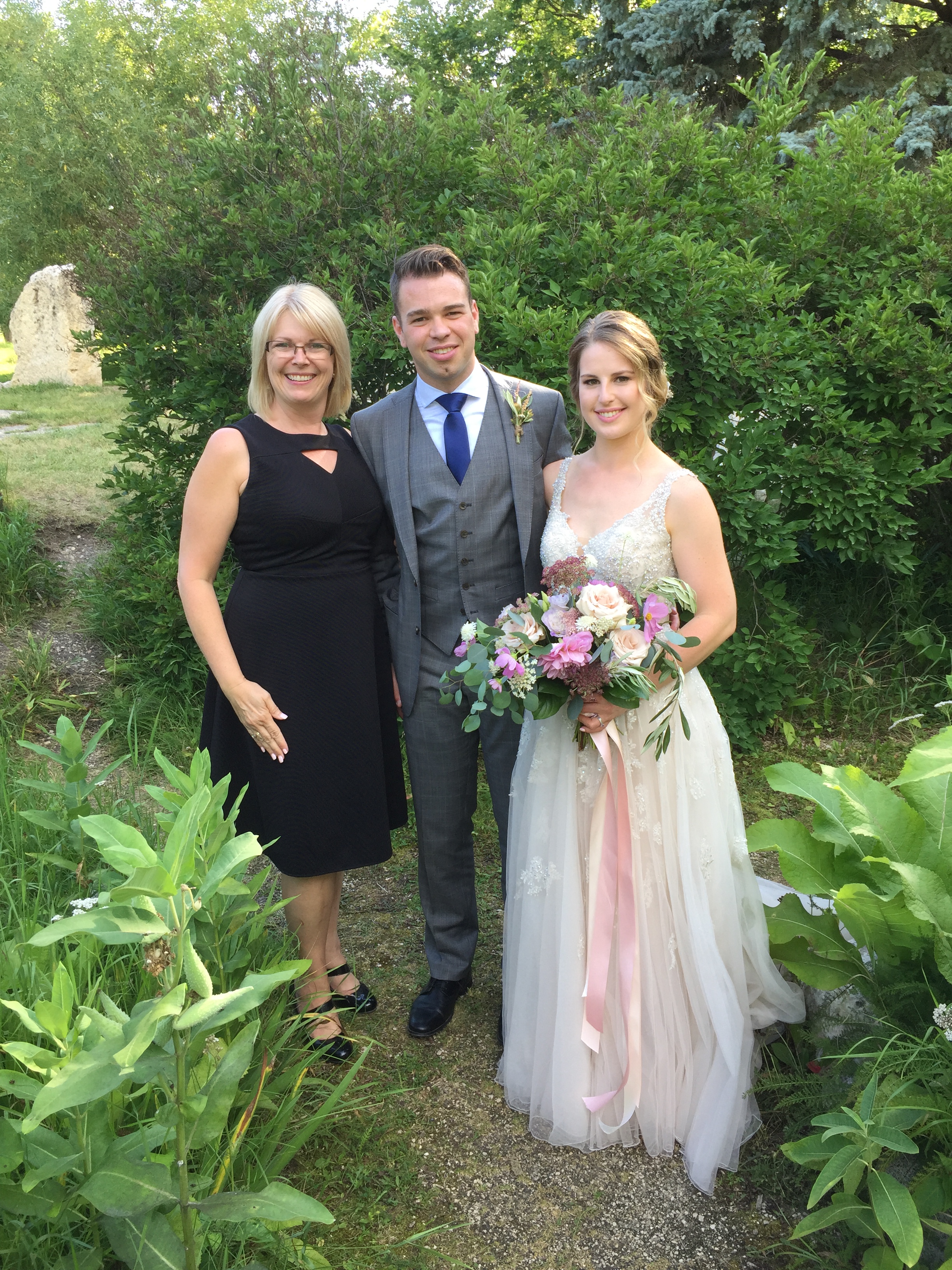 The grounds of the St. Norbert Arts Centre are quaint; the stately home is set in an overgrown English garden and boasts boardwalks and bridges.  A friend of Marin's sewed garlands of banners and these were strung along the handrails of the walkways.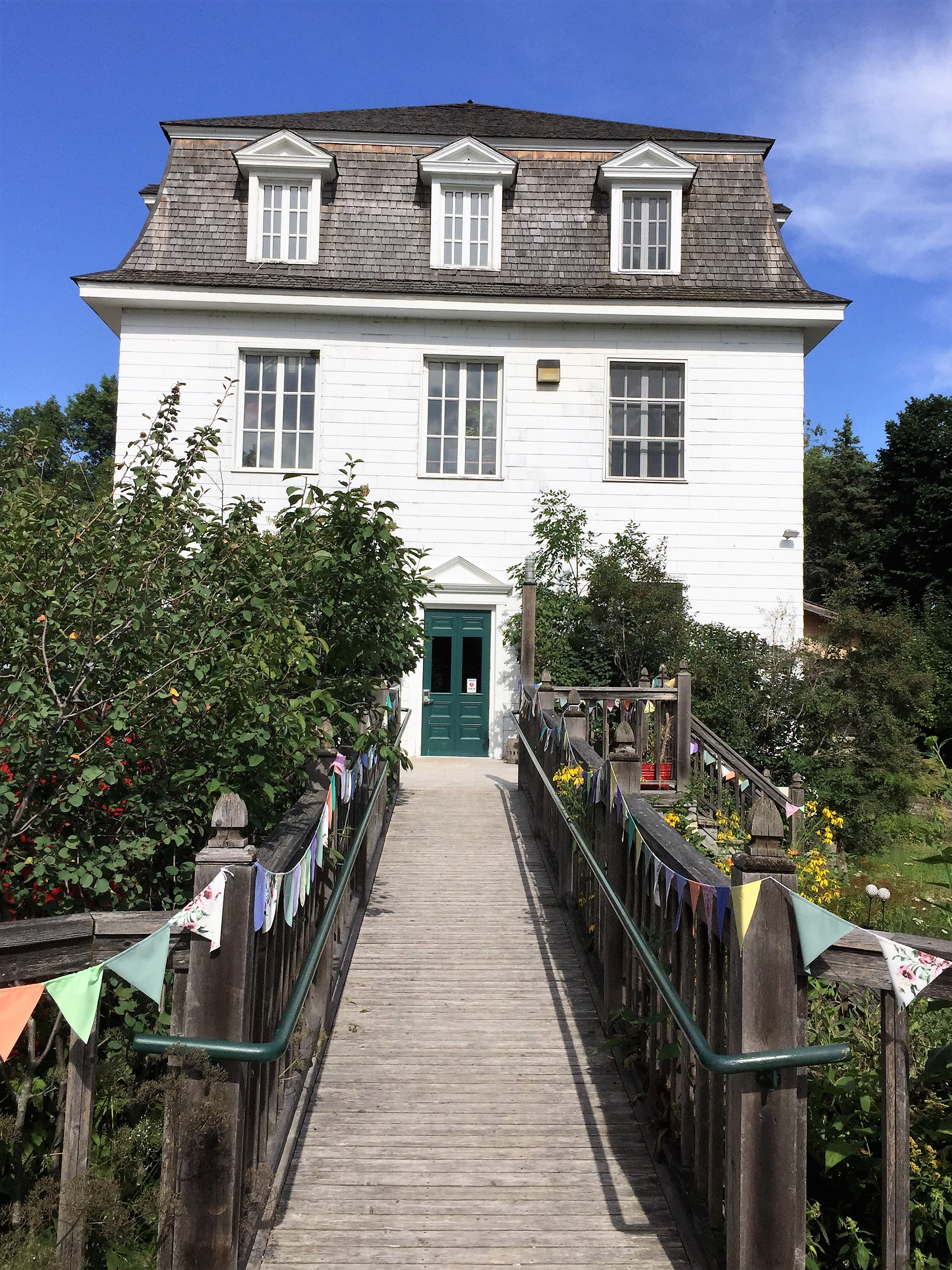 The ceremony space included an arbour festooned with beautiful blooms.  Luminous String Quartet played arrangements of both classic and modern tunes and, as they were set up on the verandah, the music floated over those assembled.  Lights strung through the trees would be magical once the sun set.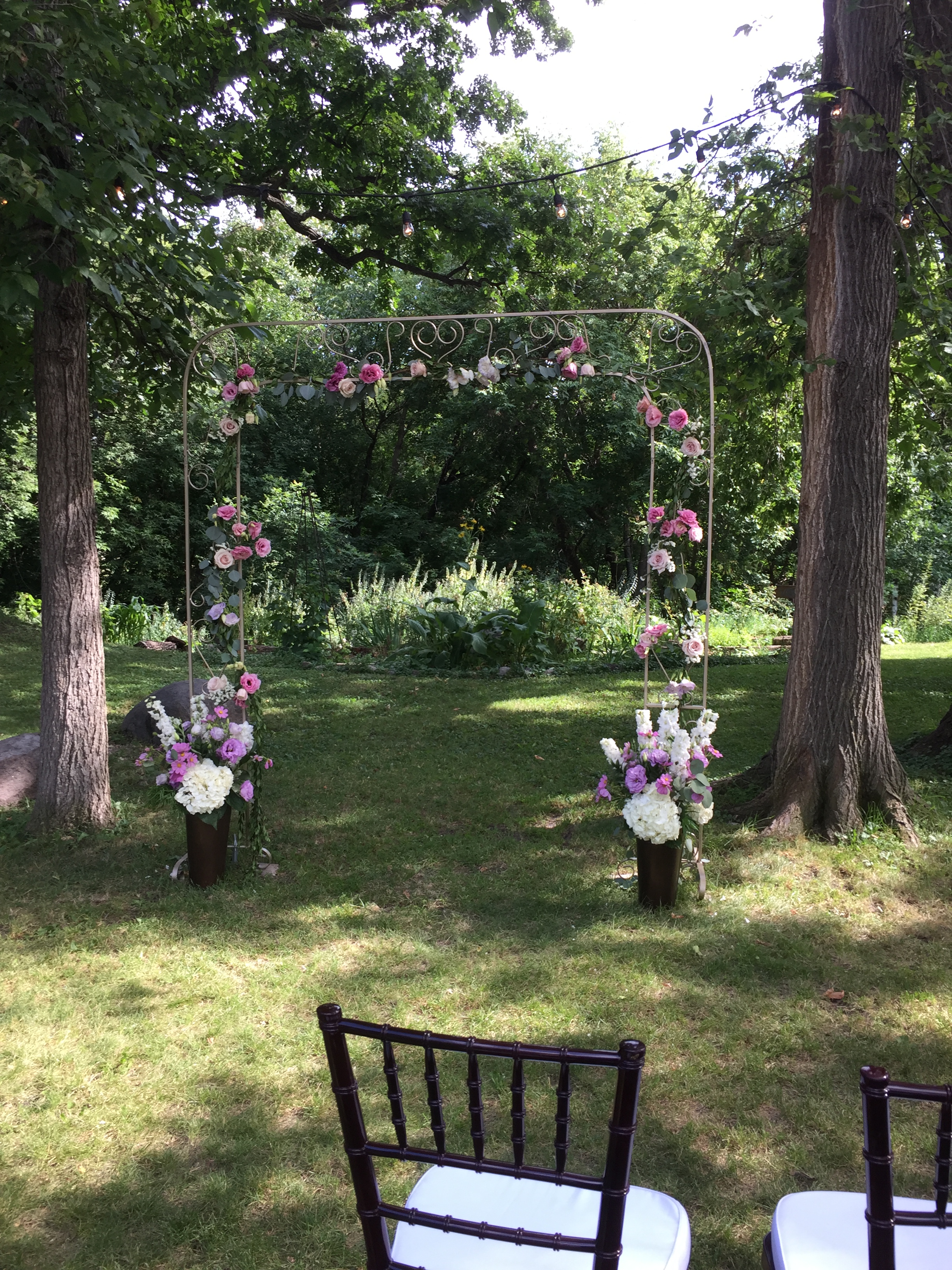 Marin and John created a ceremony with me and wrote their own, heartfelt vows that recalled their history together, what they loved about the other, and the promises they would strive to keep for all of their lives, together.  A beautiful touch was the element of hand-fasting we included.  The handfasting reading was The Blessing of the Hands, one of my favourite readings, and the cords used to bind their hands were lengths of tartan and a ribbon printed with a quote from Guess How Much I Love You, "I love you to the moon and back."  Marin and John chose not to have a wedding party and it made the ceremony feel that much more intimate.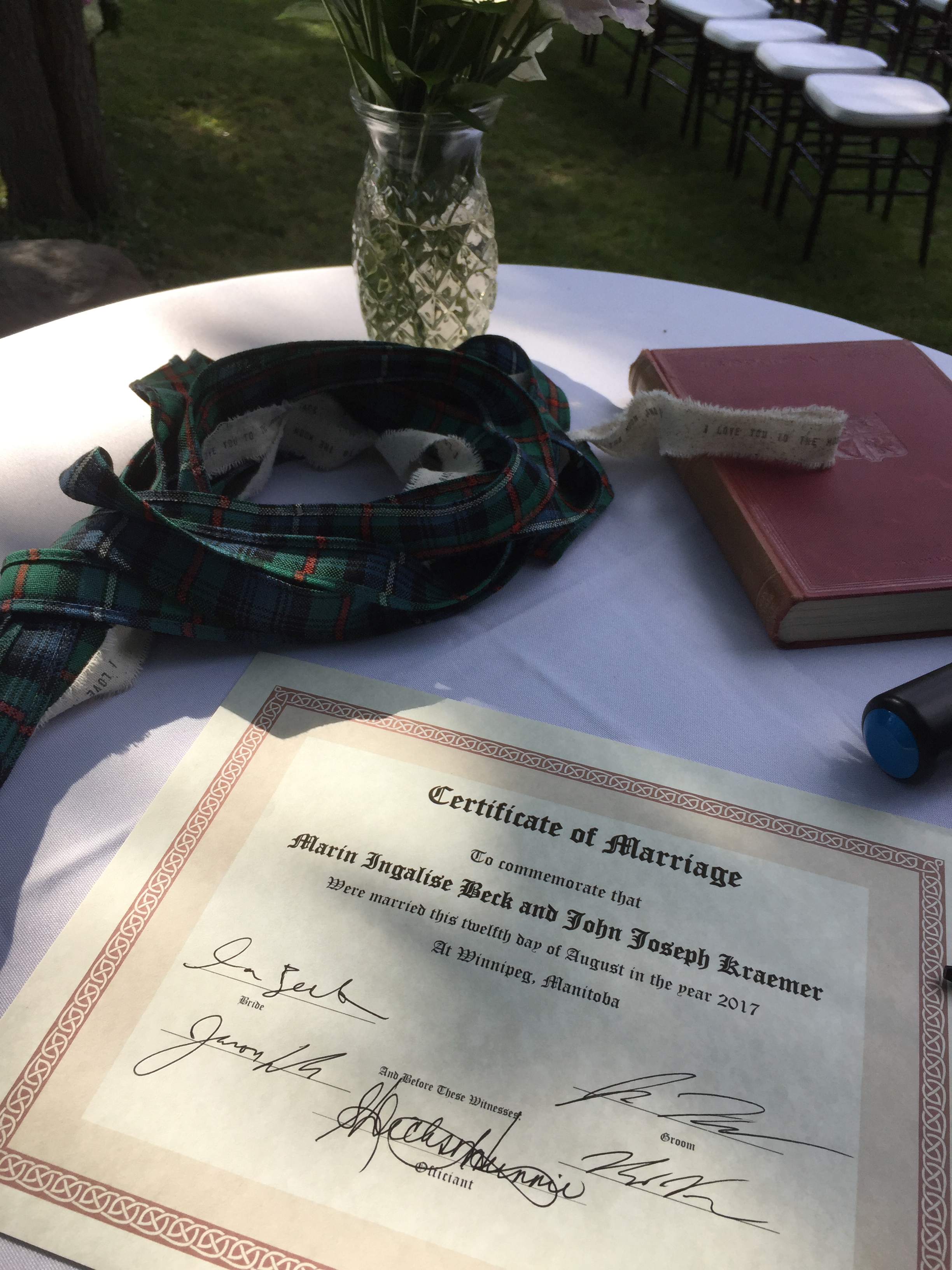 It was inside the reception space where Marin's vision really took shape. Because of their shared love of reading, what better way to begin the next chapter of their love story than surrounded by books?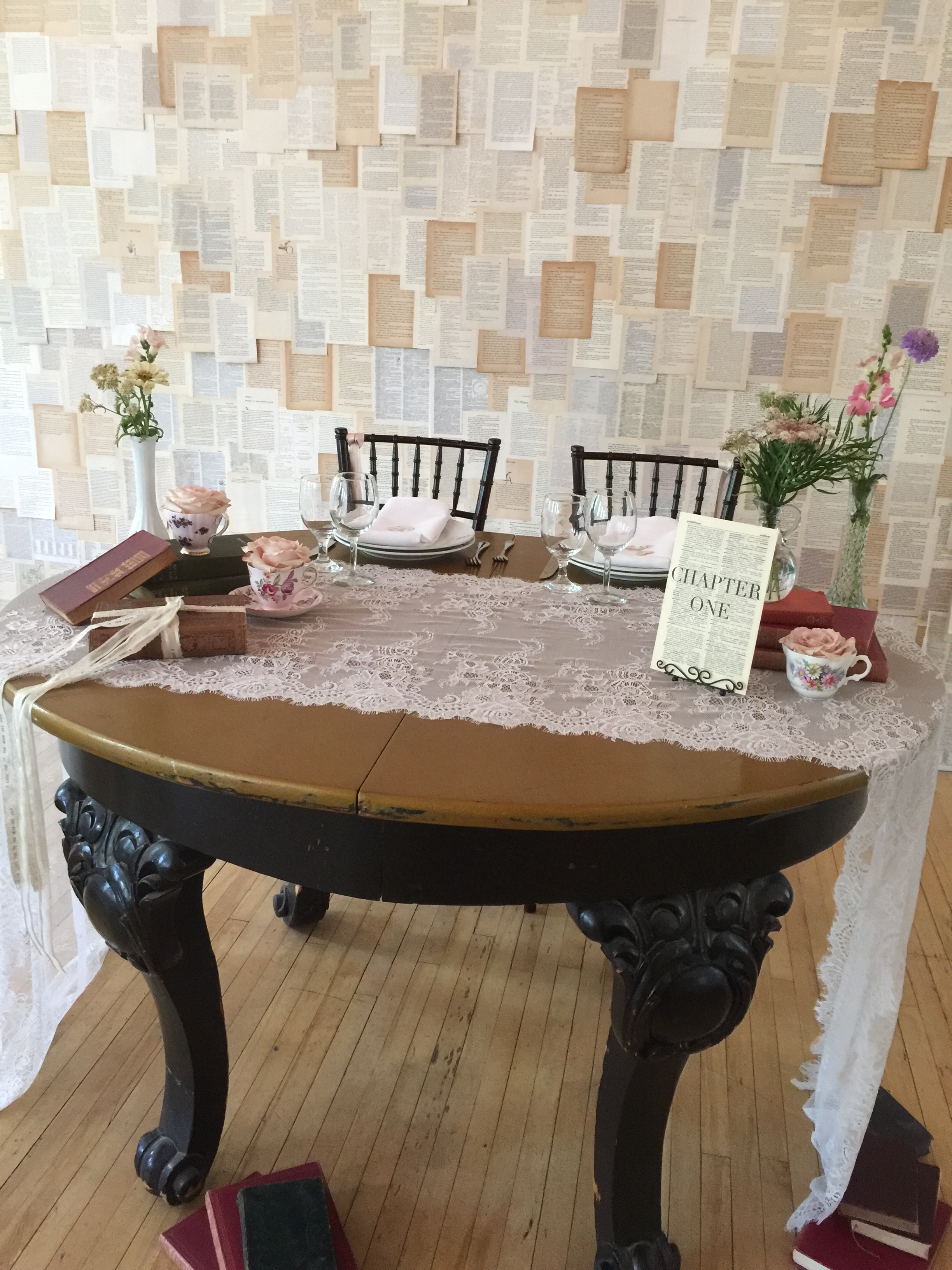 Marin made the backdrop of pages of their favourite novels, the tables were named for authors, and the seating chart was made of library cards with the wedding date as the "due date".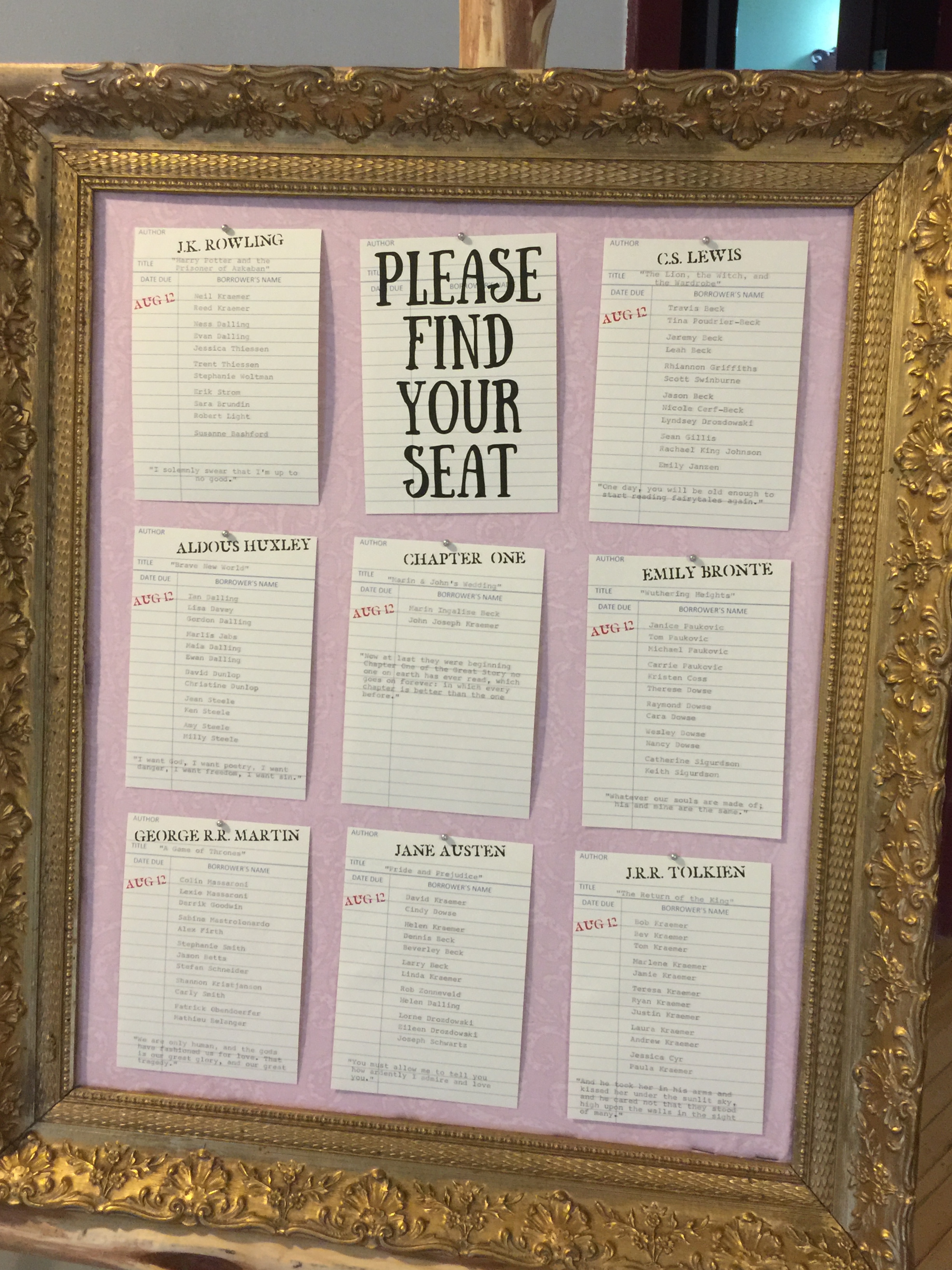 Place settings were adorned with tiny paper hearts punched from book pages.  Centerpieces included books, vases of flowers, and tea cups.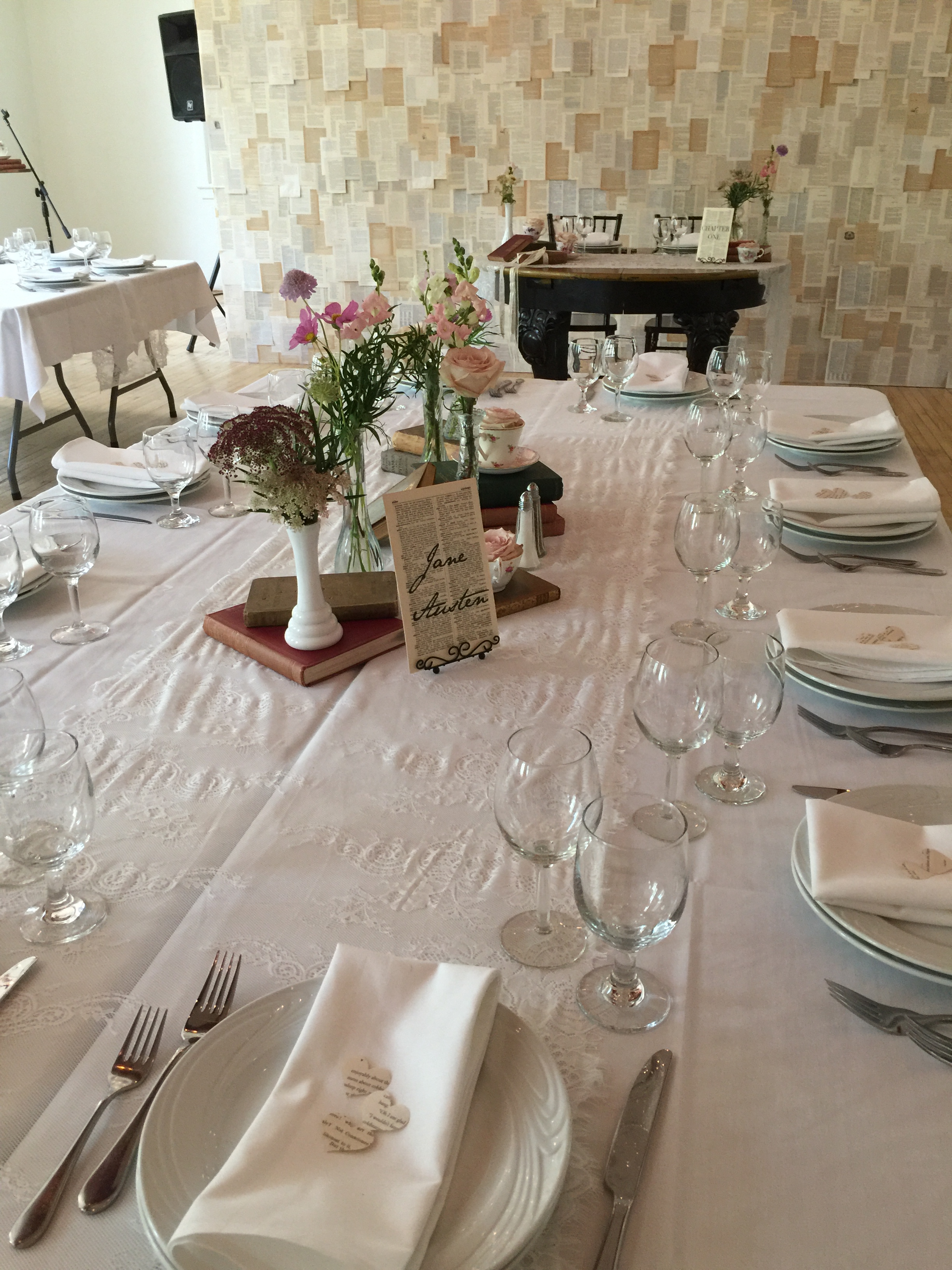 Marin and John had a sweetheart table called "Chapter One" and a quote which read, "Now at last they were beginning Chapter One of the Great Story no one on earth  has ever read, which goes on forever: In which every chapter is better than the one before." I wish them a story filled with adventure, a few plot twists, and the happiest of endings.

Categories: Feature Weddings